What is Meal Prep? And why you should do it?
I get asked this all the time, and so I wanted to share my favourite 10 tips on how to meal prep successfully. You need to set aside some time every week, spread out your fresh groceries, get the tunes going, and start cooking like a BOSS!
Oh goodness, did I just overwhelm you? Well, read on, and I will break Meal Prep out into easy, step-by-step habits that you can incorporate into your daily life.
Organize, don't agonize
We've all been there. After a busy day of work or caring for the kids, the dinner hour is approaching quickly, and your empty cupboards are not offering any inspiration. You have that pizza in the freezer that you swore would only be for emergencies….but it seems like feeding your family every night is becoming just that these days. We all want to do better, eat healthier.
Now imagine opening your fridge to containers with meals that are full of fresh ingredients and flavour. In your freezer, you find bags neatly labelled and ready to be simply reheated and served! You are putting healthy meals on the table AND saving money! Meal prep is truly a life-saver when it comes to fuelling your body right and getting dinner on the table each night.
With three kids and a job outside of the home, I have finally developed a structure that works. Essentially, instead of trying to cook up breakfast, lunch and dinner each day separately, here are the steps to creating a couple of meal prep days during your week to make a lot of sustenance in a shorter time.
Free your time; hook yourself up with good food!
Here's how to get it done, my friends!
1. Schedule in one session per week
Seriously, mark time on your calendar as a date with yourself in the kitchen! This is sexy stuff!! Sunday often works best for me because my husband is home and he can watch the kids while I prep in the kitchen. Block off a 1-2 hour time slot.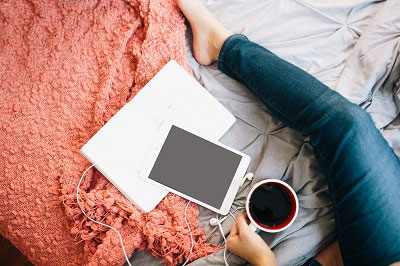 2. Plan the menu ahead of time
Each week I write out a tentative dinner menu on the white board in our kitchen or you can write it down on your computer or smart phone. This allows for input from the kids (read: less complaining) and the possibility to switch things up too. It's totally ok to eat Tuesday's meal on Wednesday if that what you're in the mood for, but at least now you are prepared with good food. Be adventurous and look up new recipes occasionally. Add some healthy snacks too!
3. Prepare Your Grocery List
This will help save you money and keep you focused in the grocery store. You might like to create an online document or use an app on your phone. However you do it, there's no sense in coming home with a bunch of food that doesn't make a meal. Now you can even order your groceries online with services like "click and collect". This is a huge timesaver! It's really affordable, and again, you're not in the store, so you don't make impulse buys. WIN-WIN!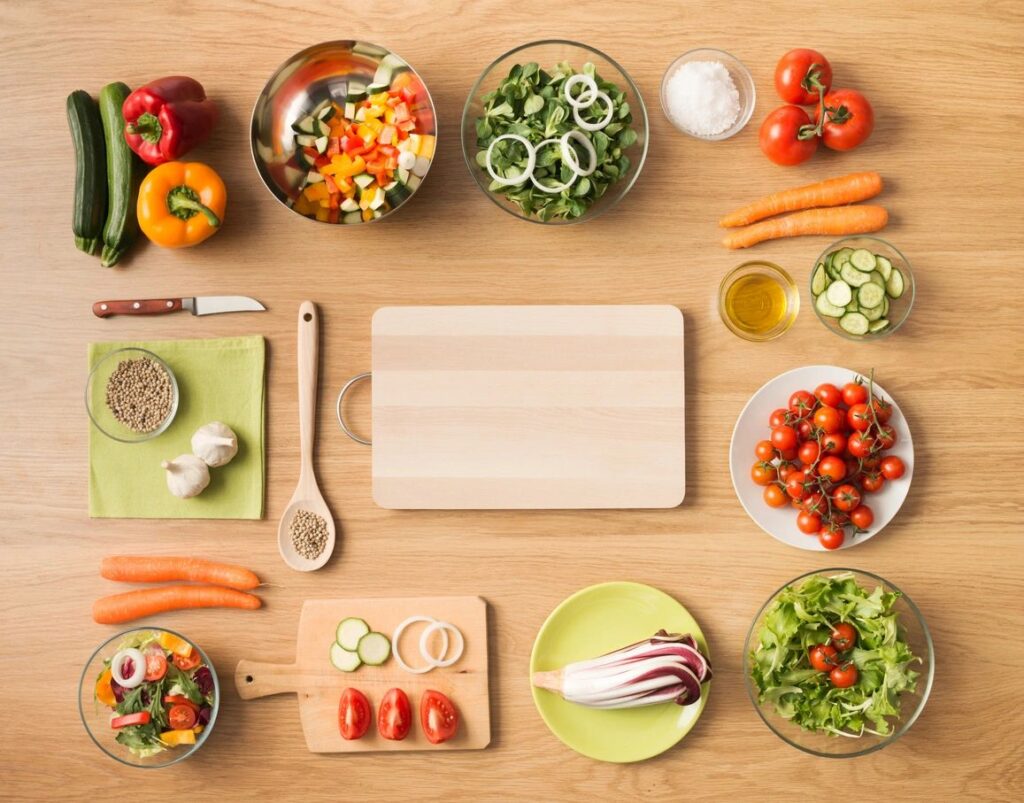 4. Get Cooking
This is the time that you've planned for. Put your apron on, turn your phone off, and turn the music up. Pour a glass of wine. The magic is about to happen.
My motto is "If you are going to mess up your kitchen to make a meal, you might as well make more than one meal!"
5. Double Up
Make two of everything, begin with the meal that you will have for dinner that night. Sunday night is family dinner night, so I get my kids involved. This week we made a Lentil Shepherd's Pie. With the extra hands, we made two quickly, and threw one in the freezer. This works well for roasted veggies, soups, stews, lasagnas, ingredients for buddha bowls and salad jars.
6. Wash & Chop Your Veggies For Multiple Dishes At Once
This makes it easy to make a batch of soup in the winter and a huge meal salad in the summer. You are washing and slicing ingredients anyway, so just do extra and set them aside. Any kind of vegetable soup is awesome, because you basically throw a bunch of ingredients into a pot and change the seasonings accordingly. For cream soups, you can use your hand blender to puree everything before freezing, and add some coconut milk for a rich flavour on the day that you warm it up. The point is, once everything is chopped up, you are able to allocate the ingredients and make several meals at once.
7. Make It Fun
Cooking doesn't have to be boring or complicated to taste good! Dance around the kitchen to your favourite music or tune into a good podcast. And somehow, wearing a cute apron makes things easier.
If you are on-the-go a lot, or have lunches to prepare, put a couple of handfuls of chopped fresh veggies into individual baggies. Place them in right at eye-level in the fridge, so that they get eaten quickly.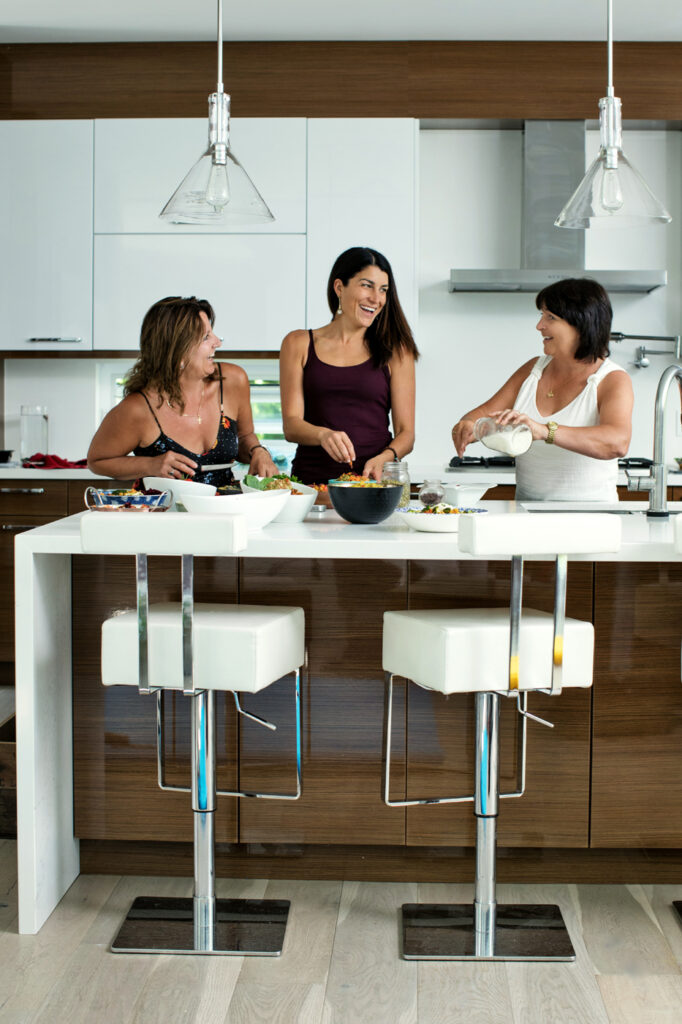 8. Cook More Than One Thing
Think soup and quinoa on the stovetop, chili or stew in the crockpot, and roasted veggies and homemade crackers in the oven.
9. Get Inspired
Look up new freezer meal recipes, or ask your friends for their stress-free and yummiest meals. If you need inspiration sign up for one of my meal prep workshops I would love to help simplify meal prep.
10. Get Creative With Leftovers
We love buddha bowls. No two have ever been alike, but they've all been colourful and nutrient dense! The base can be quinoa, rice, millet, or even whole grain pasta. You can add a stir fry to it, or just throw in some veggies and call it lunch. A more deluxe version can contain roasted chickpeas, marinated tofu, cubed sweet potatoes, even grilled brussel sprouts. This is a spectacular meal to combine leftovers with fresher food and pantry items. You are only limited by your imagination!
11. Don't Forget About The Snacks
Incorporate snacks into your meal planning too. Each week I make a huge batch of protein balls using the food processor. I store them in my cookie jar in the fridge, where they are visible. They're a perfect after-school treat for the kids and a healthier pick-me-up for me during the day when I feel my energy lagging. Every couple of weeks we switch up the recipe.
I know you probably don't believe me, but homemade chia seed crackers are quick and easy, and so much cheaper and healthier than the store-bought ones. You literally mix a few ingredients in one bowl, spread it on a cookie sheet, and throw it in the oven! While that's cooking you have time to make something else.
Other meal and snack ideas might include: overnight oats, chia pudding, salad in jars, or muffins, loaves, and healthy breakfast cookies. Once you find a good recipe, stick with it for a month or so. Snacks disappear quickly, so we don't want to spend too much time making them. And the more times that you make a recipe, the quicker you are at making it.
And finally, give yourself a big pat on the back – you have just invested in yourself and your family. Although initially Meal Prep feels like a big chunk of time, you will soon see how it makes your week so much easier. As an added bonus, the food is healthy AND you've saved money. Now let's get next week's session on the calendar!!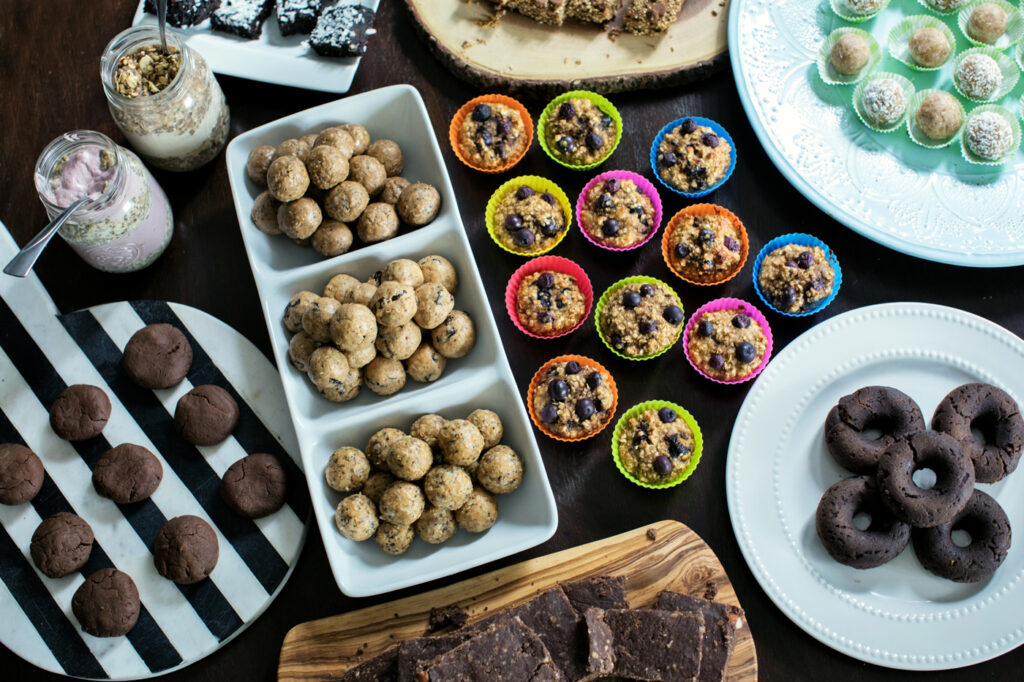 The goal is to prep as many meals and snacks as you can in one block of time. Eat some things right away. Keep some items in the fridge, and put the rest in the freezer to pull out on those crazy nights where there's no time to cook.
Enjoy this easy snack recipe that you can add into your meal prep routine today.
Chocolate Peanut Butter Protein Ball
Makes: 12-14 balls
Prep Time: 5-10 minutes
Ingredients
1 cup gluten free rolled oats
1/2 cup toasted coconut flakes
1/2 cup natural peanut butter or natural almond butter
1/4 cup chocolate protein powder
1/3 cup honey
1 tsp vanilla extract
Directions
1. Stir all ingredients together until thoroughly mixed. If they seem a little dry or crumbly add more nut butter or honey until desired consistency.
2. Roll into balls. Store in air tight container.
3. Option to play with recipe by adding in cacao nibs, crushed nuts or seeds. I love to make a double batch and keep them in a cookie jar in the fridge. A perfect for the whole family. If you want them to be school safe swap out the nut butter for sunflower seed butter.
If you found this blog post helpful I would love to know what you think in the comments below. If I have missed a tip I would appreciate you sharing in the comments below or message me over on Instagram @pam_rocca.
As always sharing is caring, if you know someone who would find these tips helpful I would so appreciate you sharing it with them.
Happy Meal Prep Sunday,