As some of you know I am currently working on my second book a "10-day Sugar Detox" Cookbook. I have been working hard on creating low sugar, balanced healthy meals and recipes. This is one of the recipes from the soups and salad section and I wanted to share it with all of you.
Carrots often get a bad reputation when it comes to sugar. I love including them in my diet because they contain vitamin A as do all orange and dark green fruits and vegetables. All cells in the body need vitamin A to function and develop properly. Vitamin A's is involved in the process of cell production, growth and development, normal vision, and immune system function. During cold and flu season or colder months this soup is your best friend as it is also loaded with ginger, garlic and onion, they work to improve immune system function and red pepper improves the soups vibrant colour and vitamin C content.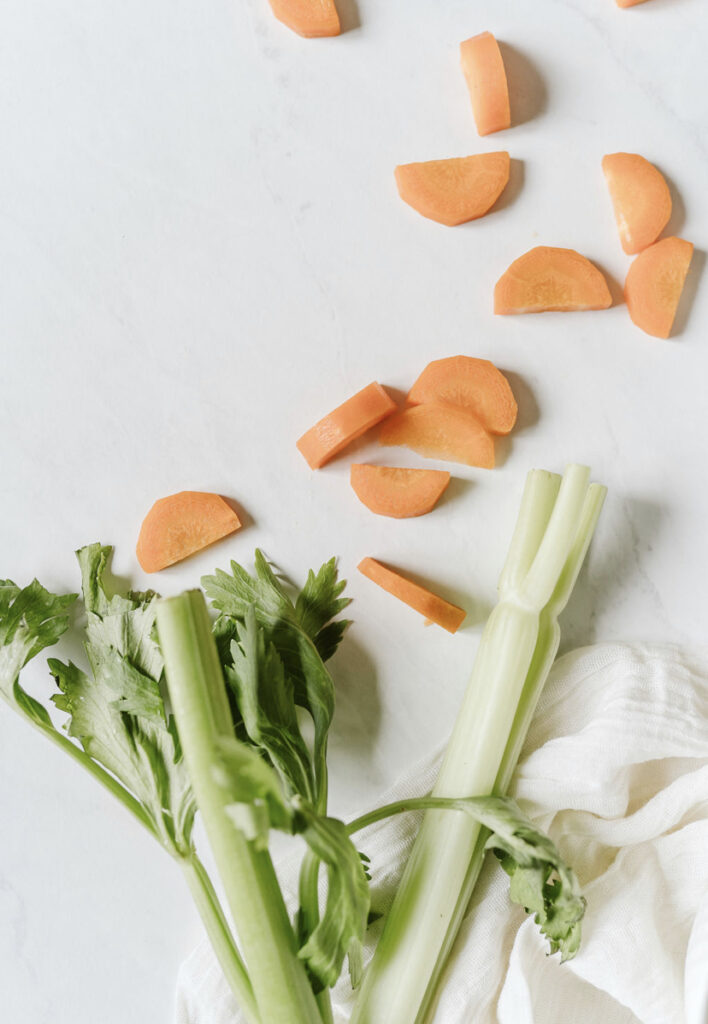 One of my goals for this blog and Cookbooks is to educate you on how the foods you eat nourish your body and affect your health. We can use food as medicine to help our bodies function optimally or conversely we can starve our body of quality nutrients and feel low energy, lethargic or ill. Do you think about how the foods you are eating are serving you?
Update: my Cookbook launched into this world May 5th, 2020 and this has by far been one of the fall soup favourite. Enjoy this vegan, dairy-free, gluten-free delicious recipe, if you want more recipes like this you can check out my cookbook at: https://www.amazon.ca/Sugar-Detox-10-Days-Eliminate/dp/1646117522
Immune Boosting Carrot Ginger Soup
Makes: 4-6 servings
Prep Time: 10 minutes
Cook Time: 20-25 minutes
Ingredients
2 lbs. carrots (about 12-15 carrots)
2 stalks celery
½ red pepper, diced
4 cups broth
1 (15-19oz) can coconut milk
½ yellow onion
3 cloves garlic, minced
1-2 tablespoons, minced ginger
salt and pepper to taste
Optional garnish – fresh cilantro and pumpkin seeds
Directions
1.     In a large pot over medium heat add onion, garlic, carrots, and celery and cook for 10 minutes stirring occasionally.
2.     Add in red pepper and cook another 5 minutes.
3.     Place broth in and cook another 10 minutes until all veggies are fork tender or soft.
4.     Remove from heat and add in coconut milk, reserve 4 tablespoons for garnish.
5.     Puree soup with a hand immersion blender, if you do not own one you can also use a large food processor.
6.     Garnish with a drizzle of reserved coconut oil, fresh cilantro and pumpkin seeds.
Recipe tip – you can get creative with your spices by adding in a little all spice or coriander, or even make it a curry carrot ginger soup. Play around and enjoy the process of being creative in the kitchen and making recipes work for you.
If you make this recipe I would love to hear what you think in the comments below. As always sharing is caring, if you know someone who would love this recipe I would so appreciate you sharing it with them.
Thank you for continuing to visit my website, make the recipes and show support for this fantastic Community, I appreciate it all so much.
In love and light,