One of the best ways to feel great is to workout regularly, you know it benefits your mental, emotional and physical health yet somehow you keep putting it off. I get it, life gets busy or something unexpectedly comes up at work and the next thing you know it's been another week that we missed out on your workouts. This can lead to a slump in energy, moodiness, more stress, or feeling unmotivated.
Chances are if you are reading this you might be feeling a little unmotivated when it comes to working out.
So I wanted to share 8 helpful tips to get you motivated to get your workouts in consistently. Spring is in the air and this is the perfect time to get motivated and energized to workout.
Schedule your workouts in your week at the beginning of the week, this is a non-negotiable meeting with yourself to invest in feeling your best.
Take a realistic look at your schedule and plug workouts in where it makes the most sense. You can name the workouts like: yoga, strength training or walking or you can just write down the word movement and a time allotment. That way you can do what feels good for your body that day. Do what works best for your personality.
Schedule it in on Google calendar on your computer or phone or just in your old school written planner. I have an old school planner and I love it, it's so rewarding to look back and see all of the workouts I've completed over the week, month and year.
Remember to step yourself up for success when planning workouts in, if you are not a morning person but think you will get up an hour early to sneak it in it may or may not work out for you. However if you know you have an hour long lunch break and you are always bored sitting at your day, maybe add a 20-30 minute walk on your break. If there is a class you love Wednesday nights book it in and make yourself a priority.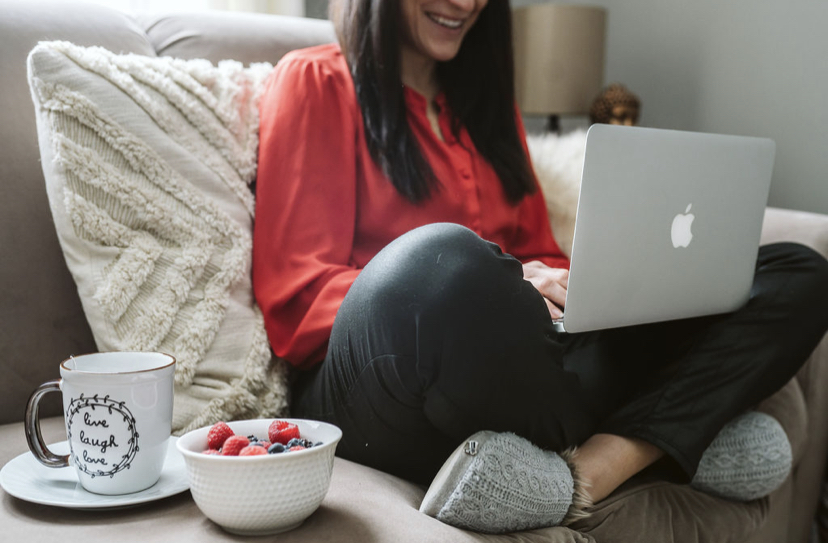 2. Place your workout clothes on the floor beside you before you go to bed if you are going to workout first thing in the morning.
This is a reminder to simply put your clothes on and go without thinking about it. If you workout at work or after work pack your clothes the night before so there are no excuses. If you are at home contemplating a workout just put your workout clothes on.
You can reward yourself for getting your workouts in, if you consistently workout for 2 weeks or a month pick up a new workout piece. New workout clothes or gear is a great motivators to workout.
3. Remember your goals and your why. Why is working out so important to you?
Does it relieve stress? make you feel happier? trying to lose weight? get stronger? feel sexy naked? improve health?
Did you know strength training strengthens your bones?
Did you also know that exercise releases endorphins and hormones like serotonin which makes you feel happier, it helps to reduce depression, regulate anxiety, feel calmer and more emotionally stable. It also increases feelings of well-being.
Remind yourself why this is so important to you. Educating yourself on how workouts can benefit you also works as a big motivator.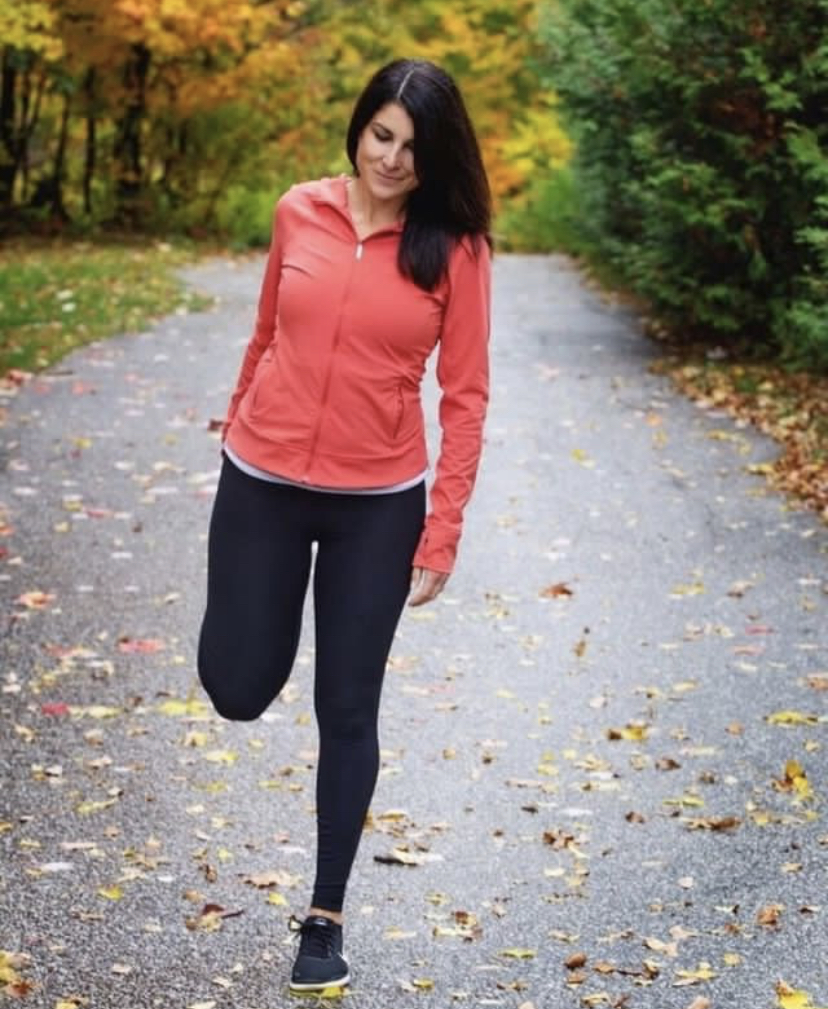 4. Listen to music that pumps you up and makes you want to move your body.
You can listen to your favourite song or play list and get pumped up. Put your shoes on and just move.
I highly recommend making your own play lists for different workouts so if you are in the mood to run you have a pump up play list and if you are in the mood for light stretching or yoga you have music that suits your mood.
5. Put on your favourite podcast and walk while listening.
Not all exercise has to be gruelling or hard. Walking has so many benefits for the body, fresh air has a lot of stress relieving health benefits too.
6. Change the way you view workouts.
If you think of workouts as boring, tiresome or just not fun you need to shift your mindset and perspective. How can you make it enjoyable?
You can pick up a new hobby or sport that you've always wanted to try. What is something that you've always wanted to try? Do that.
One tip that I use for myself when I am lacking motivation to workout but know I need it is to -convince yourself that you only need to do 5 minutes, if after 5 minutes you still don't want to do it you can stop. I have never stopped because after 5 minutes you feel so much better and end up in the mood to complete the workout. Try it out the next time you know you need to move your body and you are lacking motivation.
7. Make plans to workout with a motivated or inspiring friend, your partner or a good video. Make it fun and you are more likely to stick with it.
If that doesn't workout schedule wise you can always put a short YouTube video on for whatever your body needs. Even doing 10 minutes of stretching or yoga or strength training all adds up. Focus on consistency over duration.
Keep it fun!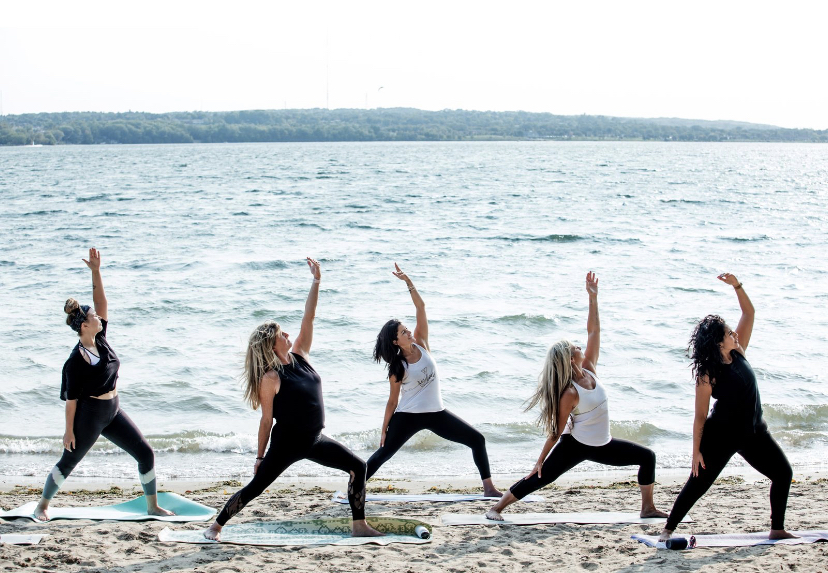 8. Remember how good you will feel after.
Never has anyone ever regretted a work out, you always feel better after. Do it for that feeling, to enjoy experiencing feeling that fantastic in your body.
You can even journal all of the good feelings you experience post workout so that the next time you lack motivation you can read what you wrote and let that inspire you to begin. Who doesn't want to feel fantastic?
A bonus tip is to remember to listen to your body, check in with your body and see what you need mentally, emotionally and physically. If you are low energy don't force a hard workout try gentle stretching or a yin yoga class. Full of stress? do any movement that helps reduce your stress load. If your body needs rest, rest. That way tomorrow you will have the energy to crush a good workout.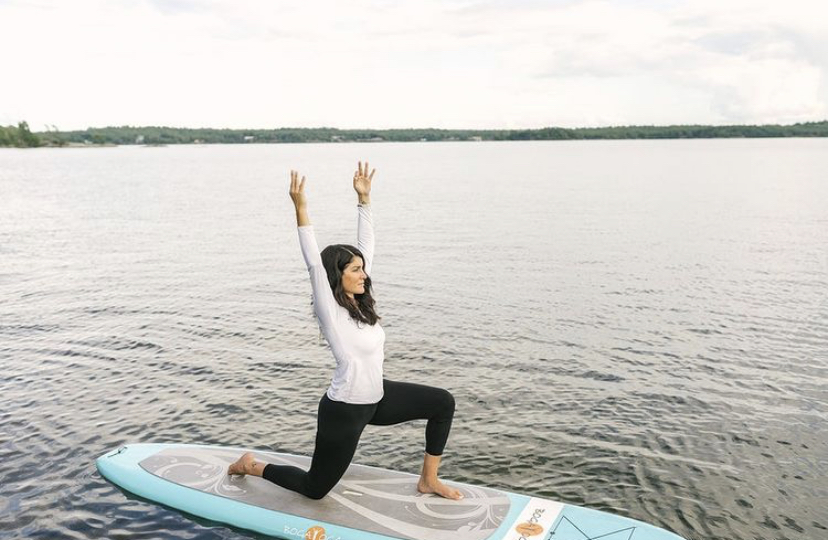 Summary of 8 Ways to Get Motivated to Workout
Schedule your workouts in your week so you actually have an action plan to get them in each week. Be realistic and set yourself up for success but adding them into your schedule in times that work for you.
Lay out your workout clothes beside your bed the night before. Set yourself you to make getting started easier.
Remember your why. Why is working out important to you?
Listen to music that pumps you up and makes you want to workout or move your body.
Listen to an inspiring or funny podcast while you walk.
Change the way you view workouts. How can you shift your mindset?
Make plans to do a workout with an inspiring friend, bestie, partner or a class.
Remember how good you will feel afterwards.
If this resonated with you or helped motivate you I would love to hear what you think in the comments below.
As always sharing is caring, if you know someone who would find this article helpful I would so appreciate you sharing it with them.
With love,