Every summer one of our family traditions is to go strawberry picking at a local farm. We pick enough to enjoy and to freeze for later use. This jam is one of our favourites because it's so easy to make, our son Rowan helped me make this batch. We make our own jam to ensure there is no added refined sugar and using chia seeds add's in healthy protein and fats. It is a healthy and delicious alternative to store bought jam. It's uses fresh ingredients that as a mom you can feel really good about.
Homemade chia seed jam is filled with nutrient dense and fibre rich chia seeds, these work to naturally thicken up the jam with out the use of pectin. The best part is that you can make it with only 3 ingredients, it doesn't get any easier than that.
I love to use this jam on the Superfood Breakfast Cookies posted last week. Also great on protein pancakes, topped on greek yogurt, oatmeal bowls, or banana bread. Check to last weeks post to grab the Superfood Cookie recipe.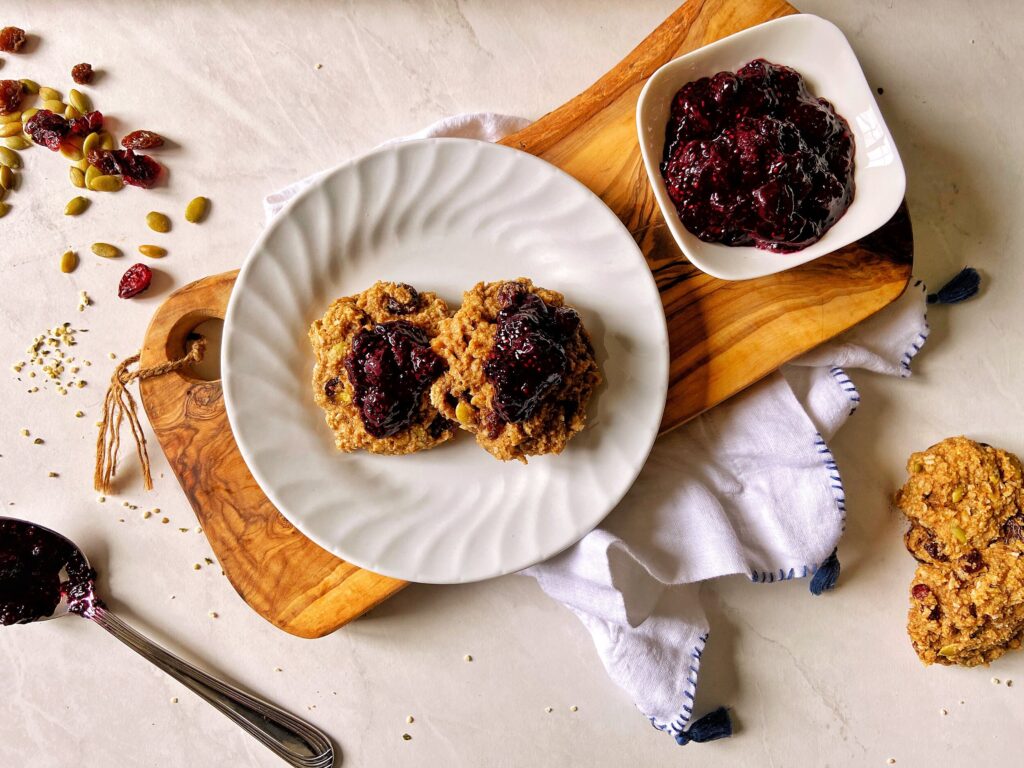 Berry Bliss Chia Jam
Ingredients
2 cups frozen mixed berries (or favourite berries)
2 tablespoons chia seeds
2 tablespoons pure maple syrup
Directions
1.     Place berries in small sauce pan over medium heat, stirring frequently to avoid berries sticking to the bottom. Gently mashing berries to break them down for about 3-5 minutes.
2.     When berries are broken down into what looks more like jam, add in chia seeds and maple syrup. Reduce to low heat and mix well for another 3-4 minutes until chia seeds begin to swell and mixture looks like jam.
Recipe note – you can omit the maple syrup to reduce sugar or add more maple syrup to your liking.
If you know a friend who would enjoy this simple jam recipe I would so appreciate you sharing this with them. If you make the Jam I would love to know what you think in comments below or DM me on the socials @pam_rocca.
Happy Sunday,