Congrats on being here and showing up for yourself. By taking action and checking out this journal prompt article and free guide below you are totally on track to connect with yourself on a deeper level to create BIG breakthroughs. Are you excited?
Why Journal?
"She thought she could so she did." This is my favourite quote slightly modified from R.S Grey's famous quote "She believed she could, so she did.
Our thoughts become our beliefs and our beliefs become our reality. So a big piece of manifesting a life you love is getting focused and clear on the thoughts you are thinking and seeing if they align with what you actually want. Notice this week the language that you frequently use when you speak about yourself and your life. Is it empowering and motivating or kind?
Journaling is one of the most game changing tools for success when it comes to manifesting your dream life, health habits, and getting really clear on what you want. It allows you to connect with yourself so you can process your emotions in a healthy way, connect with what your body and soul crave as well as processing what you are ready to let go of in your life.
Journaling helps to shift your mindset, find or get crystal clear on your why, create healthy coping strategies, and recognize and celebrate your wins as well as learn from the past. It can also highlight patterns so you can identify how you would intentionally like to respond or reprogram if it is an unhealthy habit that is not serving your highest good.
These empowering questions help you crate a clear vision on your road map to success.
Know that you can create a life you love and align your life with health habits, a positive mindset, and action steps to manifest all of it. Journal is all about self-discovery and personal growth, if you are not currently journalling I highly recommend trying it out for the next 30 days to see how you feel. Pick one prompt per day or set a side a few minutes out of your day I promise it WILL make an impact in your life. It is one of the most important tools that I use with all of my coaching clients and they agree that it has been a total game changer for their growth too.
What are you waiting for buy yourself a beautiful Journal and get excited to dig in!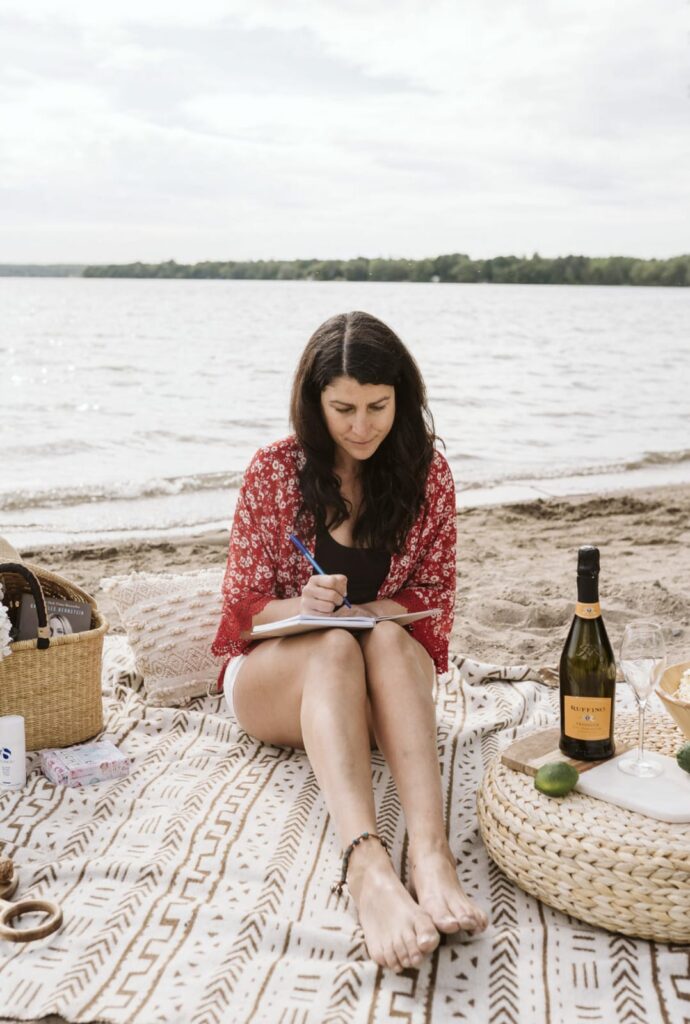 When to Journal?
The great news is there is no "right" time or way to journal, the key is to look at your schedule and find a time where you can sit down and write for at least 5 minutes. Consistency is king (or queen), just like any other practice the more you do it the better the results.
You can journal in the morning when you just wake up, it is an excellent way to check in with yourself, and set goals or intentions for your day. If the morning's don't work can you journal before bed? Leave your journal right beside your bed and plan to head to bed 10-15 minutes earlier to set aside time to check in with yourself.
Find a quiet space, maybe light some candles or diffuse uplifting essential oils & create the most aligned year of your life!
50 Journal Prompts to Create A Life You Love in A Body You Love:
Today I am feeling: (connect with your thoughts, emotions and feelings and anything that you are experiencing. Don't hold back.)
How do you want to feel?
What do you need to do today to feel that way?
2. Today I will show up for my health by:
3. My ideal happiest, healthiest version of myself looks and feels like: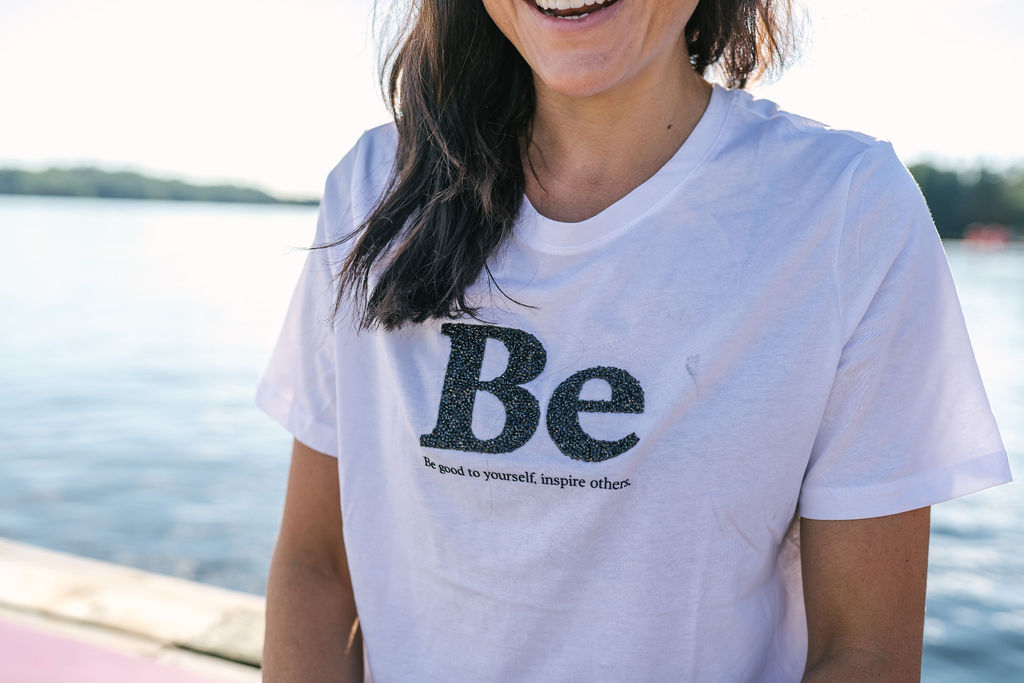 4. In the past I felt the most healthiest in my body when: (reflect and write down what you were doing and how it felt)
5. Today I will make my health a priority by:
6. What is one thing that you have learned about yourself this past year?
7. What is one thing that you are ready to let go of or change to create a healthier life?
I will do this by:
8. My biggest limiting belief or obstacle right now is:
I can overcome this by:
9. Today I FEEL grateful for: (seriously brain dump and feel all of the good feels and see how much beauty is already in your life)
10. My ideal dream day looks like: (write out what you do from the moment you wake up until the moment you go to bed – be intention, and clear to create your ideal day everyday – do one for a work day and one for a non-work day).
Grab the full 50 journal prompts in this fun freebie package:
If this article resonated with you, I would love it if you could let me know in the comments below. I am so passionate about helping more women and young ladies fall in love with their bodies and lives.
If you found this article beneficial I would so appreciate it if you shared with a friend who would enjoy it too. Let's be apart of the change and create the world we wish to see.
With love and light,