This Vegan Turtle Pecan recipe is your new favourite Holiday ball recipe. It is easy to whip up, dairy-free, gluten-free and so delicious.
The Holidays are just around the corner and I don't know if you feel like I do this year, totally unprepared. I am the one that typically has all my shopping done in November and every detail is planned out….not this year. But I am ok with that because I know it will all get done on time and really the most important thing I need to do this time of year is to be completely present with the ones I love.
I wanted to share my healthy Turtle Pecan recipe just in case you want to "bake" and wow some company with your mad skills in the kitchen. This recipe is simple, delicious and all real-food ingredients. You can prep ahead and freeze to pull out when company comes over or enjoy them on your own when you are craving something sweet.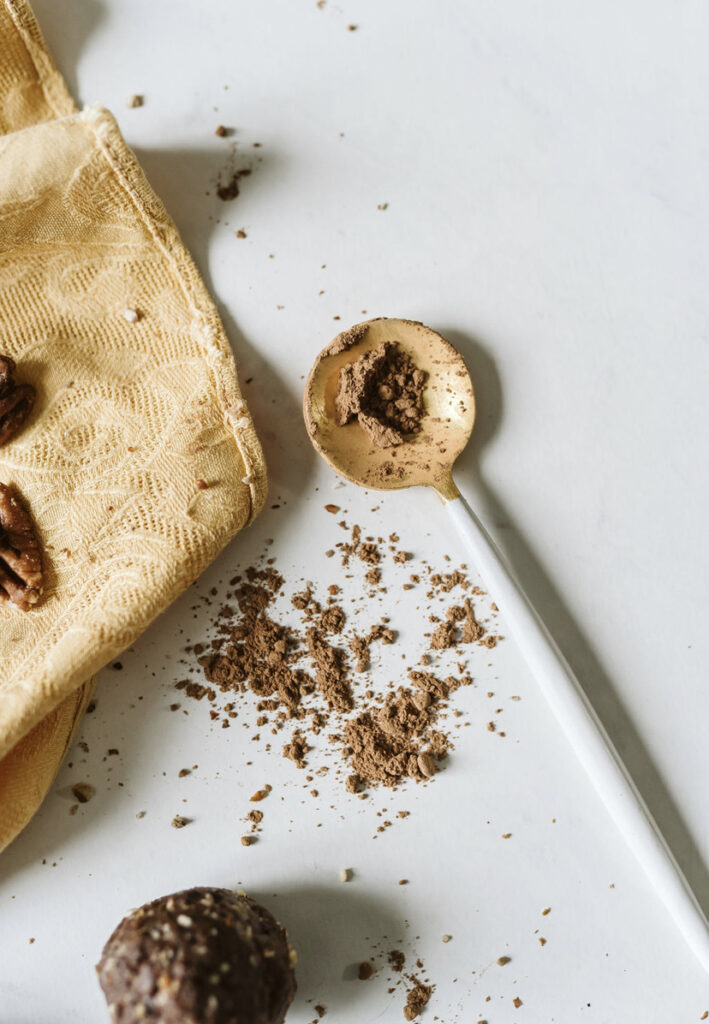 We love to use Giddy Yoyo Cacao Powder as it is organic and less processed. It is an excellent source of magnesium which aids in over 300 functions in the body. It is also a natural energy enhancer making it a great choice to add to energy boosting snacks, balls, bars and smoothies.
Turtle Pecan Protein Ball Recipe
Makes: 12 balls
Prep Time: 5 minutes
Ingredients
1 cup dried pitted dates (I like Medjool)
1 cup pecans
1/4 cup chocolate protein powder (does work with vanilla too)
2 tablespoons cacao or cocoa powder
1 tablespoon liquid coconut oil
1 tablespoon pure maple syrup
1 teaspoon vanilla
extra pecans to garnish
Directions
Place dates in food processor and pulse until well chopped. Add remaining ingredients and pulse until well combined.
Roll into 12 ball and garnish with pecan on top. Place in air-tight container and store in fridge or freezer.
A little tip – you might want to double or triple this recipe because these balls are that good! And if you have to pull out your food processor you might as well make a bunch, it does all the work for you.
If you make this recipe I would love to hear what you think in the comments below or be sure to tag me in your creations over on Instagram @pam_rocca.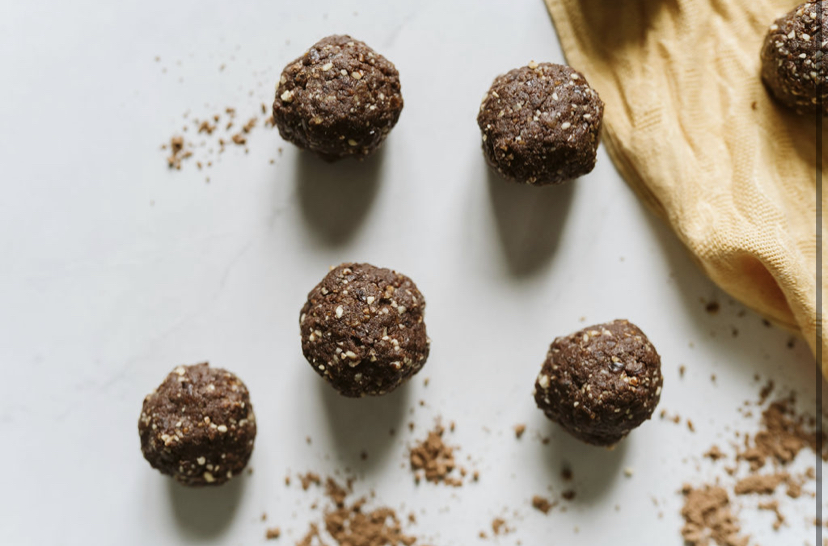 As always sharing is caring, if you know someone who would love this recipe I would so appreciate you sharing it with them.
Happy Snacking,